Mountain spring in the garden
Apple blossom at the Alpenhof
Apple harvest in the garden
Hotel with large sunbathing lawn
Large garden with sunbathing lawn
The hotel is surrounded by a large garden with a well-kept lawn and shady apple trees. The view of the mountains and the beauty of nature offers you peace and tranquility. This makes our hotel garden an ideal place to recharge your batteries during your vacation.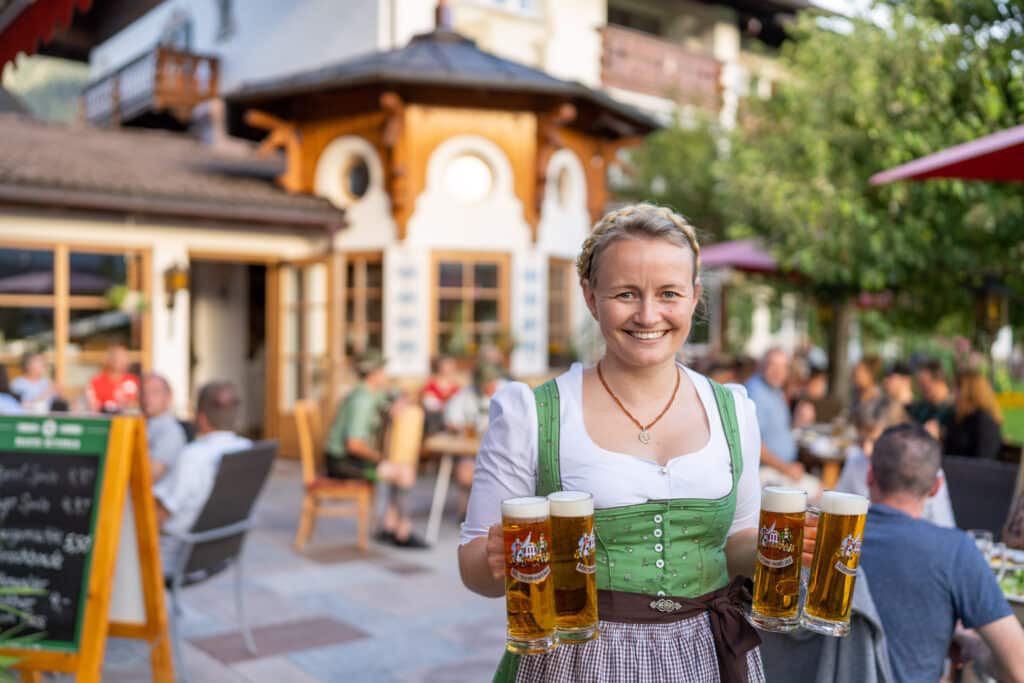 The sun terrace in the hotel garden literally invites you to settle down here at coffee hour. Enjoy the warming rays of the sun and let us spoil you with homemade cakes and ice cream specialties, or enjoy a sundowner.
Alpenhof barbecue evening
At our grill events we serve delicious specialties from the large grill pan in the garden. Dig in hard and enjoy crispy grilled meat, tasty Bavarian pork sausages, a colorful summer salad and many other delicious variations.