Water, relaxation,
Wellbeing
Water, relaxation,
Wellbeing
Exercise, rest and mental balance are fundamental components of a healthy lifestyle. So that you can really relax during your vacation at the Alpenhof Krün, we offer you a swimming pool as well as a spacious alpine spa and massage facilities in our hotel.
Our spacious indoor swimming pool
Treat yourself to a lap in our swimming pool in the morning and your day will start in a relaxed way. At a pleasant water temperature of 28-29°C, your body will draw new strength. Freshly strengthened, you set off on your next excursion or conclude your vacation day in Krün.
Our swimming pool with a pool size of 6 x 10 m offers a pleasant change for children and parents, even in bad weather. Dive into the bathing pleasure and enjoy the mountain view in a relaxed atmosphere. From the swimming pool you can reach our Alpine Spa directly.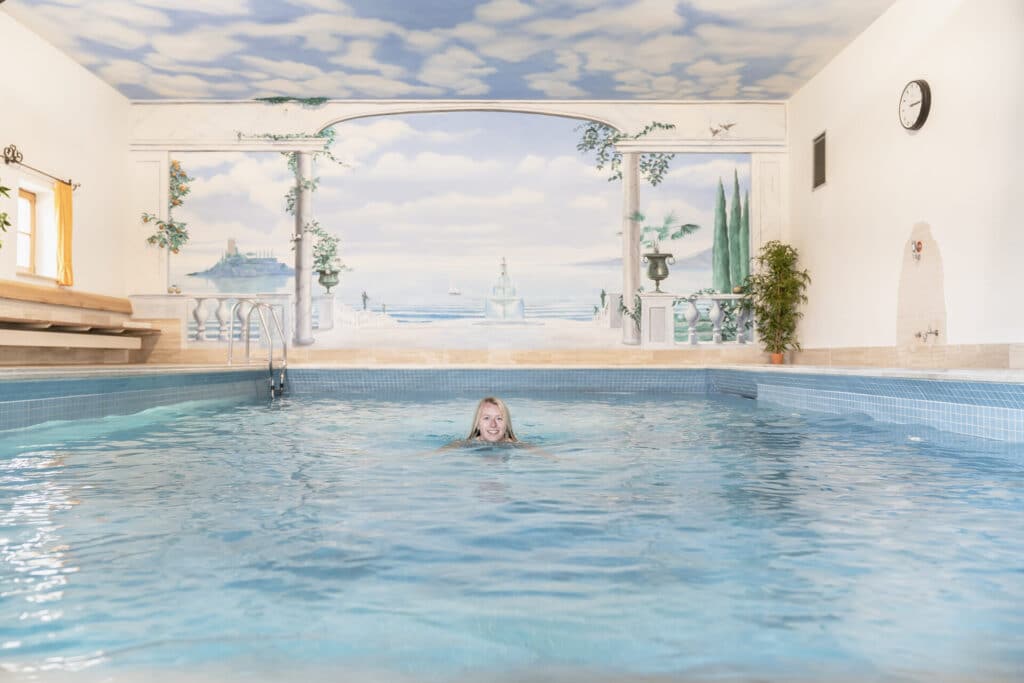 A massage promotes blood circulation and loosens tense muscles. To relax after an eventful day of vacation in the mountains, we offer you to get back in shape by our massage therapists. Really switch off and let yourself be pampered. The reservation of your massage is made during the opening hours at our reception.
When it comes out of the spring, water is the pure elixir of life: natural and pure, full of energy and freshness. Energizing water is a process that takes place in nature by itself. The natural streambed with its pebbles and meanders energizes the water flowing through it. The many swirls and different shapes around which the water flows charge it with energy. Johann Grander has succeeded in giving water back its original naturalness. The water is revitalized, it becomes powerful and strong again. Johann Grander continued his research and realized that the energy could also be converted in water.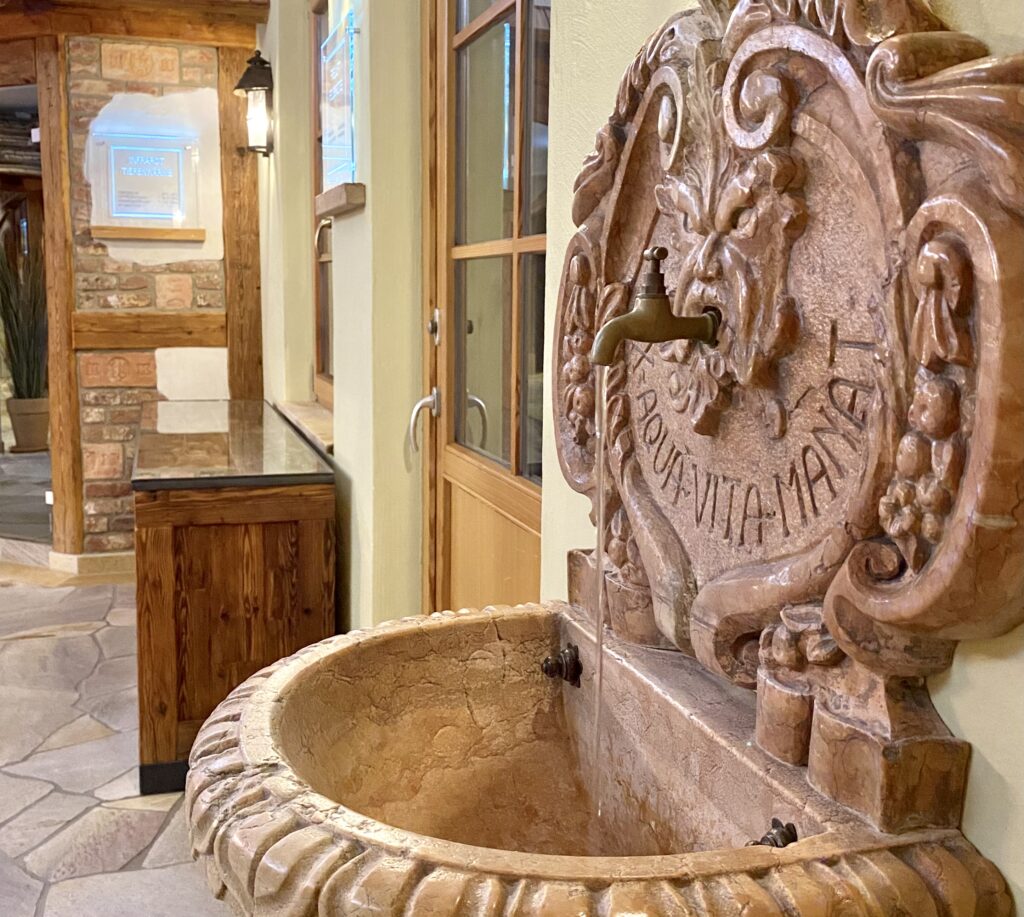 If the weather does not invite you to "exercise" in nature, our fitness room offers a pleasant alternative for sports enthusiasts. Equipped with high quality equipment such as treadmills, cross trainers, rowing machines, strength towers, dumbbells and recumbent ergometers, nothing stands in the way of a relaxing work-out. Only a few steps away from the fitness room, our swimming pool and alpine spa invites you to relax after endurance or strength training. Fitness on vacation can be this beautiful.